Why a 401k Is Good for Business | R.J. Hedges Podcast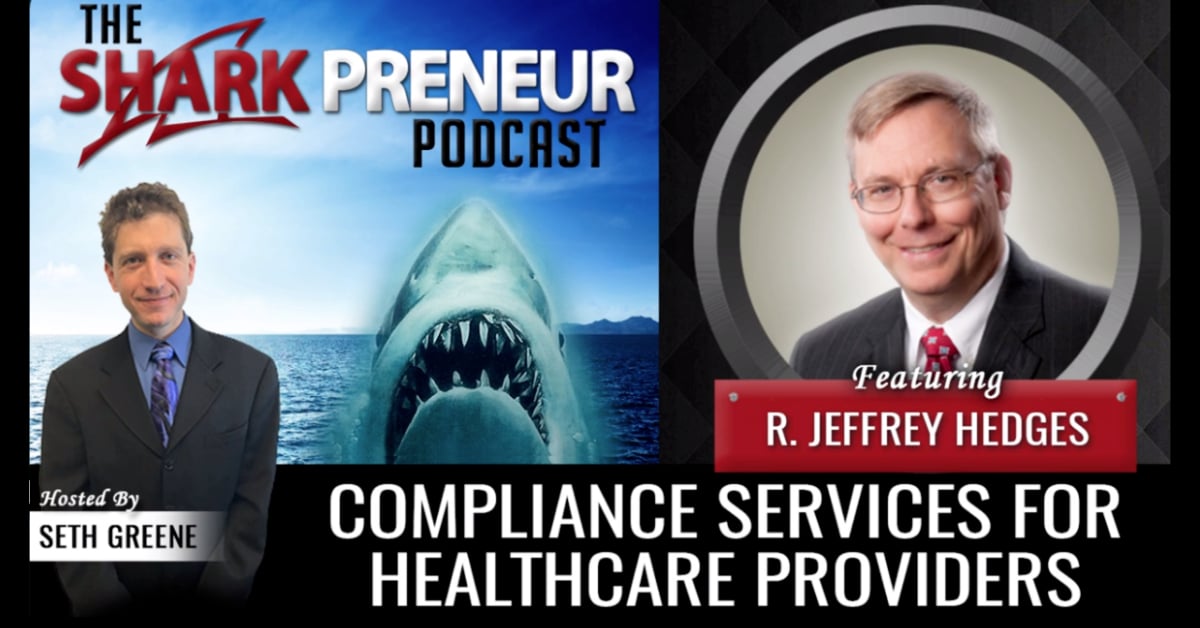 Independent pharmacy owners embody the spirit of entrepreneurship. They not only serve their communities with exceptional professionalism but also navigate the complex landscape of federal regulations with unwavering compliance.
Additionally, pharmacy owners must create a positive work environment to retain employees. A significant aspect of employee retention is the benefits package.
In a recent SharkPreneur Podcast episode, our very own Jeff Hedges sat down to discuss his company and its employees, the importance of protecting your employees and your business, and why it's good business to provide your employees with a robust 401k matching program.
Jeff began his discussion with Diane, the host of the SharkPreneur Podcast, by discussing his journey from the Air Force to the world of healthcare compliance. He jokes that, even though this is R.J. Hedges' specialty, no sane person wants to handle healthcare compliance for independent pharmacies.
Back in 2006, R.J. Hedges worked solely with HIPAA compliance. But, as rules changed for durable medical equipment and pharmacy regulations started getting more strict, Jeff and his team soon expanded their services. At this point, R.J. Hedges provides compliance services for everything an independent pharmacy handles.
To satisfy over 500 clients, Jeff needs a great team around him. That's why, on top of being flexible and offering good wages, R.J. Hedges offers a full healthcare package to employees. Additionally, R.J. Hedges offers a very robust 401k, matching 3% and another 4% for profit sharing and safe harbor. Due to the difficulty of establishing a 401k, R.J. Hedges has a multiple employer plan, which allows their clients to join in.
At this point, the conversation naturally returned to noncompliance issues. As a business owner offering a 401k, Jeff says he must be aware of what he's legally responsible for. For example, the person that signs Form 5500 is legally responsible for the 401k plan's compliance. If the plan is found to be non-compliant, the signee is the one getting the fine.
That's why, if you're a business owner offering a 401k plan, it should be your job to fill out Form 5500. You need to protect your staff, and you have to be on top of your own plan. You should know what's going on and ask questions about anything you don't know.