R.J. Hedges offers the only customized program for retail pharmacies to become USP <800> compliant. With the December 1, 2019 deadline approaching, what are you doing to prepare?
You may want to work with a consultant if:
You are unsure how to implement USP <800> in your Retail
Pharmacy
You don't have time to create your own policies and
procedures
You don't know how to create and prepare an Assessment
of Risk for each Hazardous Drug
You don't know when a Hazardous Drug becomes a
Hazardous Waste
Why prepare now?
The federal implementation date is December 1, 2019
All Retail Pharmacies dispensing any Hazardous Drug on the NIOSH List must comply
Be prepared for inspections from state Board of Pharmacy, FDA, EPA, and State Department of Environmental Protection
Create a safety net for compliance
Protect your pharmacy and pharmacist license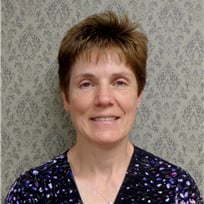 We have been associated with R.J. Hedges & Associates since 2009. We have the utmost respect for R.J. Hedges and his team! We are an Independent Pharmacy, and having to maintain compliance with a number of organizations including CMS with Medicare, State Board of Pharmacy, DEA, FDA, USP<800> and State Medicaid Programs. We are extremely pleased with the services we have received from R.J. Hedges & Associates. They are always on top of mandatory changes within the programs, and they make it easy for the Independents to keep up with the current Policies & Procedures to be compliant and accredited. One may argue of the cost of their services, but we feel it is an investment into out business!
Brenda J. Weber, R.Ph. Clearfield Pharmacy
[fa icon="quote-right"]