Most Frequently Asked USP <800> Questions by Independent Pharmacies
R.J. Hedges offers customized programs for retail pharmacies to become USP <800> compliant.
Please beware that USP <795> and <797> will be fully implemented and enforceable on Nov 1, 2023; thus all state regulators waiting to enforce USP <800> until those 2 items were out of committee will now be enforcing USP <800>. Listen to Jeff Hedges talk about the Implications of USP <800> for Retail Pharmacies.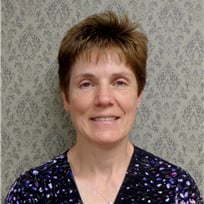 We have been associated with R.J. Hedges & Associates since 2009. We have the utmost respect for R.J. Hedges and his team! We are an Independent Pharmacy, and having to maintain compliance with a number of organizations including CMS with Medicare, State Board of Pharmacy, DEA, FDA, USP<800> and State Medicaid Programs. We are extremely pleased with the services we have received from R.J. Hedges & Associates. They are always on top of mandatory changes within the programs, and they make it easy for the Independents to keep up with the current Policies & Procedures to be compliant and accredited. One may argue of the cost of their services, but we feel it is an investment into out business!
Brenda J. Weber, R.Ph. Clearfield Pharmacy
[fa icon="quote-right"]