Did you know...
Medicare patients are permitted one pair of shoes and three custom inserts per calendar year, yielding pharmacies an average profit of $200 per pair. Some insurance companies permit a new pair of shoes every six months. Diabetic shoes offer an additional revenue stream for your facility or pharmacy plus keeps patients returning to your establishment. Your fitting area can also be used for immunizations and mastectomy.
If there is no documented physical assessment with the patient file, the Medicare reimbursement claim will be denied during an audit. The hardest part of running a successful diabetic shoe business is keeping up with new regulations and ensuring proper documentation.
That's where we can help... Medicare Quality Standards "Appendix C" requires facilities to have policies and procedures for your diabetic (therapeutic) shoe program as well as a fitter assessment.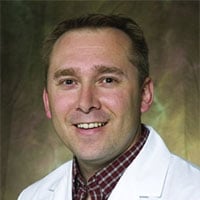 I highly recommend R.J. Hedges & Associates for your pharmacy for pharmacy compliance. It has been very strategic for me to have one place to go for DME, pharmacy, and now compounding accreditation. Jeff's programs gives you peace of mind knowing that you have yourself covered with policies and procedures and compliance programs. All you have to do is make sure you are living by them and you are doing your monthly checklists.The end result is that you are compliant and have the peace of mind needed in today's world. There is too much to know and to go do it alone. I highly suggest giving R.J. Hedges & Associates a try and get compliant.
Devin Trone Owner of Medicap 8391 & 8362
[fa icon="quote-right"]
Common Compliance Questions