Medicare Diabetic Shoe Program
Did you know...
Medicare patients are permitted one pair of shoes and three custom inserts per calendar year, yielding pharmacies an average profit of $200 per pair. Some insurance companies permit a new pair of shoes every six months. Diabetic shoes offer an additional revenue stream for your facility or pharmacy plus keeps patients returning to your establishment. Your fitting area can also be used for immunizations and mastectomy.
If there is no documented physical assessment with the patient file, the Medicare reimbursement claim will be denied during an audit. The hardest part of running a successful diabetic shoe business is keeping up with new regulations and ensuring proper documentation.
That's where we can help... Medicare Quality Standards "Appendix C" requires facilities to have policies and procedures for your diabetic (therapeutic) shoe program as well as a fitter assessment.
Our Diabetic Shoe Program Includes: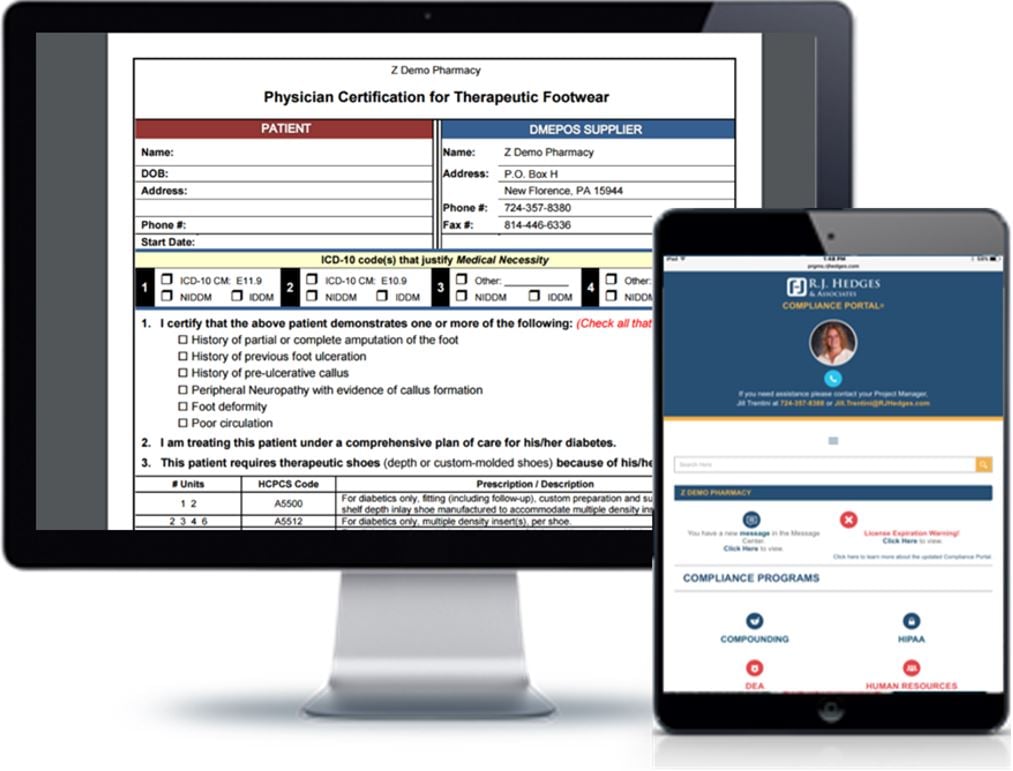 Detailed Diabetic Shoe Fitting Assessment for both the Initial and Final Assessments and Fittings

Documentation that can be used for any manufacturer

Processes to ensure documentation compliance for Medicare audits

Standards that meet Medicare and insurance audit requirements

Plus Web-based Training