With 55+ Policies & Procedures and 90+ customized forms we will help ensure your facility is covered complete with checklists to help you along the way. We excel in assisting independent pharmacies with compliance in these core areas:
Medicare Part D compliance
CQI enrollment with PQC+
Credentialing and Attestation support
Medication Adherence and Sync Process & Protocols
USP <800> Hazardous Drug Compliance for Retail & LTC pharmacy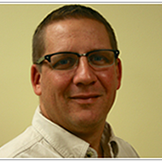 R.J. Hedges and Associates has provided our business with the tools and support we require to compete in today's marketplace. They have also set us apart from the competition due to the policies and procedures their team has put together for us. Not only have their sound policies helped us to remain compliant, they have made our organization look inward to see where we have lacked in the past and forced us to make the changes needed to be better health care providers and business people. Their extensive knowledge in human resources, performance management, and ethics has helped our business provide better care to our patients, respect the needs of our employees, and expand our business.
Mike Brundage Brundage's Waymart Pharmacy
[fa icon="quote-right"]
Common Compliance Questions