Perfect for facilities wishing to obtain & maintain DMEPOS Accreditation!
Stay stress-free and in compliance, as we customize your program with all the tools necessary to comply with Medicare standards, whether you are Accredited or under the Exemption.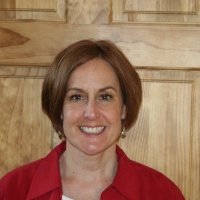 Our pharmacy has been working with R.J.Hedges for many years now. The value they provide for our pharmacy cannot be overstated. They have streamlined every aspect of compliance and our onsite Medicare inspections have been 100% perfect. We have a dedicated project manager who works closely with us. Hedges not only gets you set up with literally binders full of customized documents, but they keep you current as CMS requirements change, send you a monthly task list to keep you on track, send you personnel files as your staff changes, etc. We have since added on their compliance programs for immunizations and compounding. The requirements for compliance are so extensive and detail oriented that I don't know how a pharmacy or other organization could possibly stay compliant without a company like R.J. Hedges. It is true that " you don't know what you don't know", and I have peace of mind knowing that we have the tools and resources to stay compliant.
Lori Kearney Rivergate Pharmacy
[fa icon="quote-right"]