Did you know...
HIPAA enforcement isn't just a scare tactic anymore. The "HIPAA police" are here and they mean business, potentially your business! Can your pharmacy afford not to be in compliance this year? Not doing so could mean up to a $1.5 million fine! Jeff Hedges, The HIPAA Guy ® and his team provide a turnkey, easy-to-follow HIPAA Compliance Manual and Program for you and your facility that exceeds federal HIPAA statutes and Medicare Accreditation (Quality) Standards.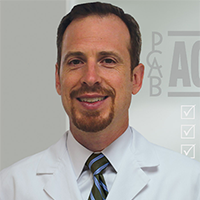 Three years ago, our facility experienced a significant HIPAA breach when electronics were stolen during a robbery. Subsequently, a full HIPAA compliant response was made and then reported to the Office of Civil Rights (OCR). Once the response was completed, the event documentation was filed and the incident was forgotten. Two years later, we were surprised to receive notice from the Office of Civil Rights requesting a full review of our remediation activities. This notice created immediate anxiety, but fortunately we had just subscribed to the HIPAA Compliance program with RJ Hedges & Associates. The OCR investigation dragged on for 12 months with one inquiry leading to another. RJ Hedges helped us through the lengthy and stressful OCR inquiry and put us at ease with their professionalism and expertise. Happily, the case was recently closed with a full approval by OCR of the measures applied and documentation thereof.

With full transparency, I can say it has been a pleasure working with Jeff Hedges and his team. Based on my experience and the value received, I heartily recommend RJ Hedges & Associates for your regulatory compliance needs.
Scott P Michigan
[fa icon="quote-right"]
Common HIPAA Compliance Questions