Immunization Compliance Program
Did you know...
Providing immunizations generates more traffic into your pharmacy, increasing OTC, retail and prescriptions sales.
It's time to get an Immunization Compliance Program if...
Your Standing Orders and Emergency Protocols are not signed by a physician
You and your pharmacy are not protected with all licensure, insurance and compliance requirements
You need to provide a policy and procedure manual to your insurance company in case of an adverse reaction
You are wanting to start/expand your travel vaccine program
What's the Advantage?
Protect your pharmacy and your pharmacist license
Creates a safety net for compliance
Grow your sales without the worry of thinking about compliance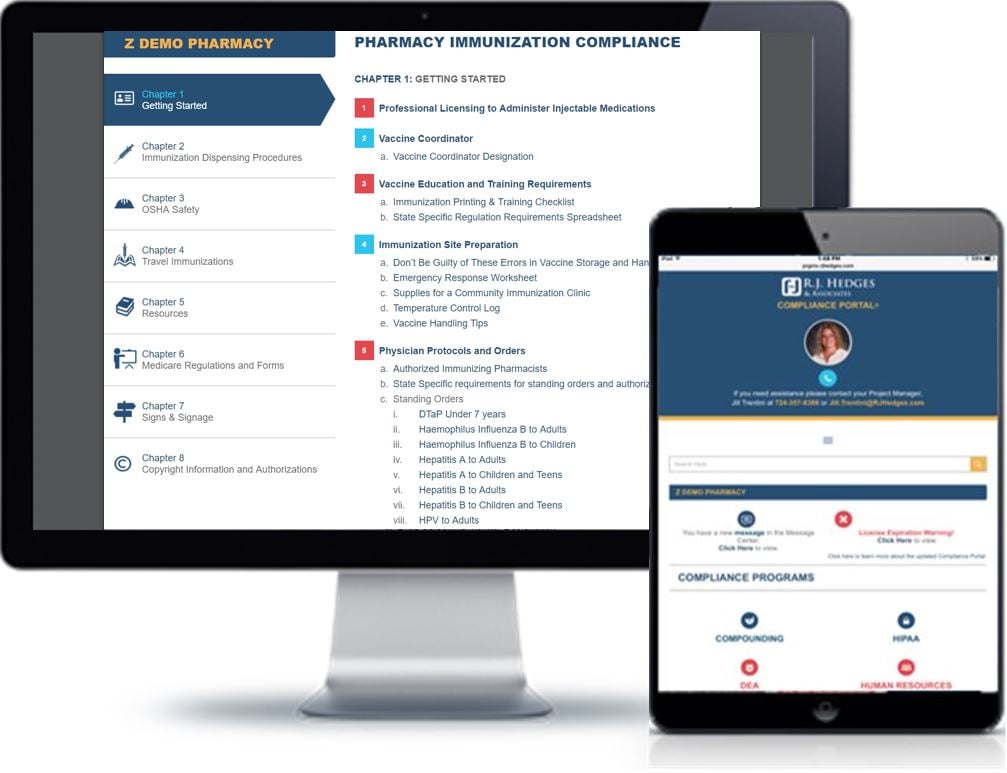 Easy-to-follow policies and procedures with the necessary documents needed to implement a successful immunization program

Patient Questionnaires

Mass Immunization Roster

27 different standing orders

Emergency Protocols

OSHA requirements

Facility Safety Program

Web-based training videos

Workflow management

Travel Vaccine Resources

PLUS all this is in one spot and available 24/7