Did you know...
Providing immunizations generates more traffic into your pharmacy, increasing OTC, retail and prescriptions sales.
It's time to get an Immunization Compliance Program if...
Your Standing Orders and Emergency Protocols are not signed by a physician
You and your pharmacy are not protected with all licensure, insurance and compliance requirements
You need to provide a policy and procedure manual to your insurance company in case of an adverse reaction
You are wanting to start/expand your travel vaccine program
What's the Advantage?
Protect your pharmacy and your pharmacist license
Creates a safety net for compliance
Grow your sales without the worry of thinking about compliance
[PBS Documentary] Protecting Health: Saving Lives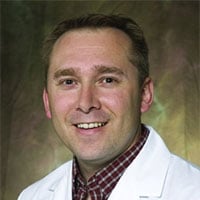 I highly recommend R.J. Hedges & Associates for your pharmacy for pharmacy compliance. It has been very strategic for me to have one place to go for DME, pharmacy, and now compounding accreditation. Jeff's programs gives you peace of mind knowing that you have yourself covered with policies and procedures and compliance programs. All you have to do is make sure you are living by them and you are doing your monthly checklists.The end result is that you are compliant and have the peace of mind needed in today's world. There is too much to know and to go do it alone. I highly suggest giving R.J. Hedges & Associates a try and get compliant.
Devin Trone Owner of Medicap 8391 & 8362
[fa icon="quote-right"]
Common Immunization Compliance Questions