Increasing Pharmacy Revenue with Better Execution [Podcast]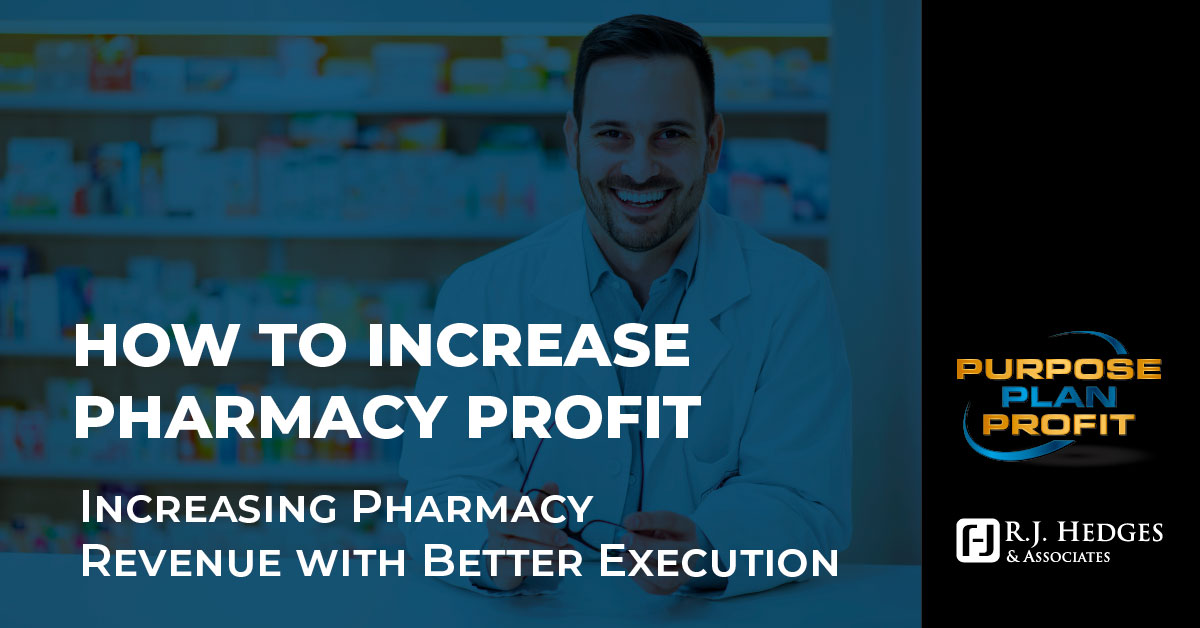 Running a successful independent pharmacy is often a difficult, stressful job. Staying in compliance with strict pharmacy regulations is difficult enough on its own, but pharmacists typically have much more on their plates.
To help combat the many stressors of business ownership, our latest podcast episode is a spirited discussion with Jeff Earlywine, a business coach who has assisted hundreds of businessowners–including many pharmacists–over the years.
Jeff is the founder of Purpose Plan Profit, a company that helps businessowners take the guesswork out of their operations and replaces it with execution that drives results. Part of this process involves helping businessowners pinpoint their strengths and weaknesses so they can focus more on the former and eliminate the latter.
Much like R.J. Hedges & Associates guides pharmacies through the entire compliance process, Purpose Plan Profit leads businesses through a proven process that increases profits.
Throughout this podcast episode, Jeff goes over his coaching philosophy and gives several insightful examples pharmacy owners–or owners of any business–can put to use in their daily life.
One of these examples is a lesson he learned himself when he was a student. He had a professor in college who said, "If you read your electric meter every day, you'll save money on your electric bill." Wanting to prove his professor wrong, Jeff did just that, only to have the smallest electric bill he's ever had the following month. His point here is that you need to keep a close watch on your key performance indicators (KPIs) if you want them to trend in the right direction.
If you watch your script count every day, for example, it's likely to go up because you and your team are focused on it. Focusing on these numbers often stimulates a change in behavior for the better.