Although a pharmacy's true value is determined by what a buyer is willing to pay for it, there are a number of factors that go into a valuation. Beyond that, valuations happen for a variety of reasons, including retirement planning, expanding a current business, or adding a location. Less fortunate examples include dissolving partnerships, a buyout or dispute, and settlements of assets or estates. Or, in the case of purchasing a pharmacy, a valuation helps determine if the asking price has merit.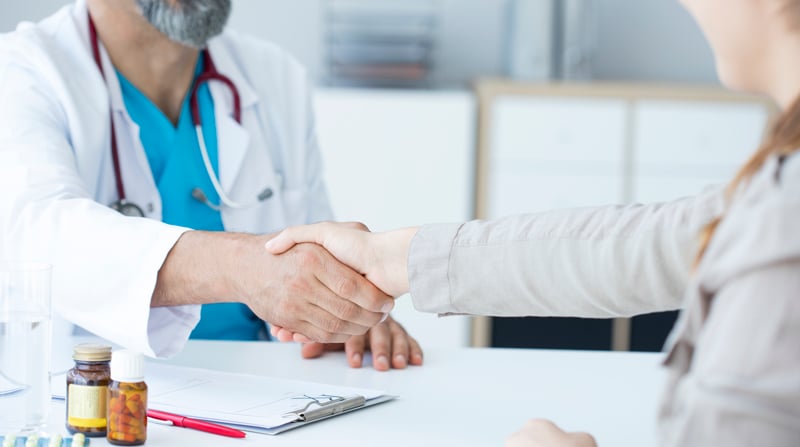 Regardless of the reason behind the valuation, it's important to know how to value an independent pharmacy and ensure the value is as accurate as possible. Let's take a look at what impacts a pharmacy's value, why a third-party opinion is a good idea, and what to do once the valuation is complete.
What Impacts a Pharmacy's Value?
Many factors contribute to the value of an independent pharmacy, but two of the most prominent are tangible assets and intangible assets. Examples of tangible assets include inventory, accounts receivable, furniture, fixtures, equipment, and potentially real estate. Intangible assets include customer lists, prescription files, and goodwill. A pharmacy's final value is generally the sum of these assets, though any liabilities must also be accounted for.
Tangible Assets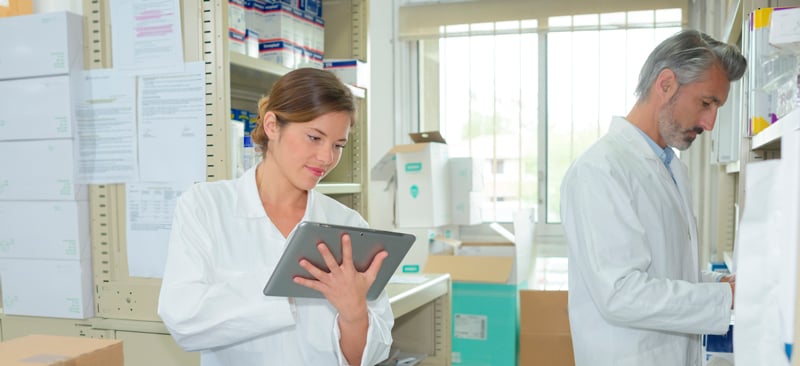 If the purpose of the valuation is to sell the pharmacy, it's best to take a physical count of tangible assets as close to the sale as possible so inventory is accurate. Using a service like InventoryIQ can provide an exact medication inventory removing the uncertainty if one party is coming out a head or taking an unnecessary loss. In most cases, furniture, fixtures, and equipment (FFE) have minimal value unless they are brand new and/or are significant in some way. Accounts receivable is typically retained by the seller of the pharmacy whereas liabilities like debts and accounts payable are settled or retained by the seller prior to the sale.
If real estate is included in the valuation, a commercial real estate appraisal should be ordered to ensure an accurate value of the land and any structures.
Intangible Assets
Since intangible assets can't simply be added up like their tangible counterparts, other methods must be used to determine their values. The valuation of intangible assets frequently uses formulas that might include the independent pharmacy's gross revenue, net income, gross profit, inventory, and prescriptions filled. Though different formulas can be used for a valuation, a common example is to combine the net operating income (NOI) with the inventory. When evaluating the finances of a pharmacy's intangible assets, don't forget to normalize or adjust the numbers. To get a better representation of numbers consider the result for multiple formulas, are they close? If so, there is a fair representation of value. If the numbers greatly differ, evaluate what may be causing the discrepancies.
Here are some other formulas to consider:
Net Income:

(Multiplier of 1.5) x (Net Income)

Net Profit:

(Multiplier of 5) x (Adjusted EBITDA)

Percentage Volume Plus Inventory:

(15% of Total Sales) + (Inventory)

Prescriptions Plus Inventory:

(Average Price / script) x (Number of Yearly Scripts) + (Inventory)

Direct Assessment:

(Tangible Assets) + (Intangible Assets)

Itemization:

(Assets) – (Liabilities) + (Goodwill)
For more information about these Pharmacy Valuation formulas, read, "How Much Is It Worth".
Other Factors
Although tangible and intangible are essential to a valuation, they aren't the only factors to consider. Here are some important questions to ask, especially from a buyer's standpoint:
Are the pharmacy's sales growing?

Though it's important to consider a pharmacy's historical performance instead of focusing on potential, don't forget to look for a trend. If sales are increasing, decreasing, or stagnant, that impacts the value of the pharmacy.


Is the pharmacy overly reliant on a customer?

Whether it's a customer, referral source, or a single payer, be wary of the situation.



What condition is the building in?

If the pharmacy is going to need remodeled in the near future, that should absolutely impact its value.



How is the local economy/community?

The future performance of a pharmacy is tied to its location. Whether it's stagnant, growing, or declining, it's smart to be aware of the trend.



Is it a compounding pharmacy?

Facilities that meet USP <800> Hazardous Drugs requirements and that complete sterile compounding utilize personal protective equipment (PPE), compounding hoods, and other expensive pieces that can greatly impact the valuation.



What about add backs?

Owners often incur expenses that the buyer might not want to incur, like personal expenses, a large owner's salary, or excess labor. In these cases, the expenses are added back into the pharmacy's profits, thus increasing the value.
Should a 3rd Party Valuate Your Independent Pharmacy?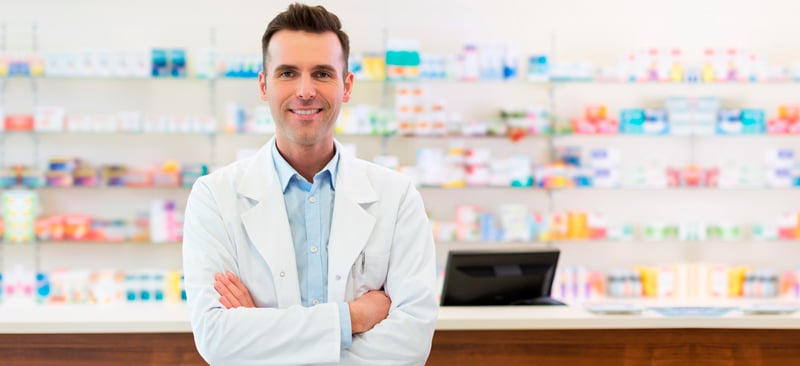 Oftentimes, it's difficult for an owner to place an accurate price on something they've put a lifetime into building. There's often a big difference between the actual value of an independent pharmacy and what the owner thinks or hopes it might be worth. Though self-valuations often lead to an overinflated value, it's also quite possible for an owner to shortchange him or herself. Neither outcome is great since it will only cause more headaches when it comes time to sell.
Working with a third party to do a valuation is often the best bet since it takes emotion out of the equation, leading to an accurate, impartial assessment of assets, liabilities, and past successes. Ideally, the third party should be experts on the subject with plenty of experience in valuing independent pharmacies. Today's independent pharmacies are much different from those in the past, with many owners filling niches larger providers largely ignore.
R.J. Hedges & Associates Business Sales & Acquisitions, for example, has a team of valuation experts who can use their combined experience to prepare a full valuation summary and letter of opinion that shows the current market value of your pharmacy. Regardless of the reason for the valuation, R.J. Hedges' customers can rest easy knowing that the valuation is accurate.
Steps to Take After Your Pharmacy's Value Has Been Determined
After you've worked with a third party to determine the value of your independent pharmacy, there are several steps to take, though it largely depends on your situation. For owners who are not happy with the valuation, steps can be taken to improve value over time. These steps can include little things like improving the curb appeal or larger changes like updating the inventory or growing sales and prescriptions.
For those wishing to sell their pharmacies, the immediate step is to hire a broker or brokerage firm to handle the sale. Finding the right broker can take some time, but it's best to work with someone who has experience in handling independent pharmacies.
The good news is that R.J. Hedges has years of experience working as a brokerage for independent pharmacies. Since R.J. Hedges' team can handle the valuation and the brokerage, it's a seamless transition to the next step in the process.
R.J. Hedges' status as a provider of complete turnkey healthcare compliance programs makes the company an ideal partner for anyone looking to purchase an independent pharmacy. In addition to handling the valuation and brokerage processes, our team can eliminate the headaches often associated with maintaining compliance, transferring or securing new licensing, NPI's, or PTAN's. To speak with a member of the Sales & Acquisitions team, please reach out to brokerage@rjhedges.com