Vaccine programs are an essential component to patient retention and revenue enhancement. Adhering to the following is critical for a successful vaccine program.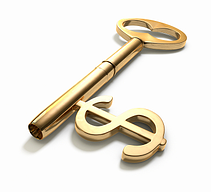 Be compliant: An effective compliance program will help to insure the safety of your patients and will safeguard your license.
Patient service: To the best that your physical space will allow, provide a private, comfortable, and always clean area for vaccine administration. Streamline your patient intake processes, make sure all forms are easy to read and offer extended hours and/or designated vaccine hours.
Understand vaccine reimbursement: Know which vaccines are covered by Medicare B, D and commercial (medical) payers and how they are billed.
Check eligibility at the time of service: Confirming patient eligibility prior to the delivery of service will improve your collection rate and patient satisfaction.
Timely billing: Bill at the time of service or immediately after. Eliminate roster billing. (If you need help with billing check out TransactRx)
Patient communication: Notify your patients well before flu season that you will be providing vaccines.
Start now: Don't let another vaccine season pass you by. Now is the time to prepare. Your competitors are!
If you want to leran more about offering immunization in your pharmacy or would like to learn more about our Pharmacy Immunization Program contact us.