Our Process to Pharmacy Compliance
Each client has a dedicated project manager who will keep your program updated, answer your questions, and guide you every step of the way to make your life stress free when it comes to compliance. R.J. Hedges clients do not need to worry about new regulations and updated policies, because we take care of that for you.
Every R.J. Hedges & Associates client receives their own dedicated Project Manager who works directly with your facility. Your Project Manager gets to know you, your team, and your facility in detail. Your Project Manager is the one that creates and maintains your programs for you. Anytime you have a question, concern, employee change or audit you can contact your Project Manager directly for help.
Achieving compliance can seem overwhelming trying to figure out what documents need completed, how often and when you are suppose to do certain tasks, and where to find and keep everything you need. Our Compliance Portal® allows you and your staff the ease of accessing your programs remotely. The Compliance Portal® is your one stop shop for your training, policies and procedures, forms, assessments, detailed written orders, checklist lists for inspections and credentialing audits and much more. Everything you need is organized in an easy to use format, stored in the cloud, and available at your fingertips 24/7!
Having proper documentation is important and vital to achieving compliance. To get peace of mind with compliance, your staff needs to understand the content and be able to easily access it. R.J. Hedges & Associates provides you with customized Compliance Binders which are your quick reference guides and only contain the required printed documents. These binders will give you the confidence if an auditor, inspector or surveyor walks into your facility and your staff will be able to provide everything with ease. These are an invaluable asset to have.
Our monthly task list is a client favorite. Accomplishing a year's worth of tasks at one time is discouraging to many facility owners and their teams. Each month we provide a detailed checklist of task to help our clients achieve and maintain their compliance requirements and prevent stress along the way.
Wouldn't it be nice to have a clear, concise list of what is expected of your facility when it comes to an audit? We have developed these checklists to make your life easier and continue to update them as soon as new audit changes are made. These checklists will tell you what you need to provide and where to find your facility's specific documentation on the Compliance Portal® and Compliance Binders.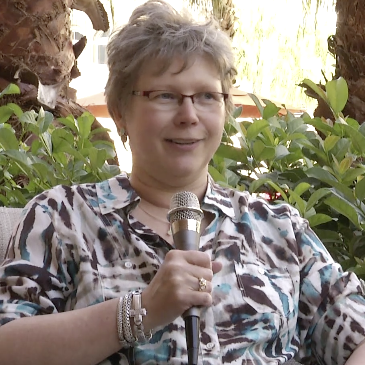 "By nature, I am a person that worries a lot. I live by lists. I want everything to be poly perfect and Jeff provided me with the complete package to totally put my mind at ease, to let me sleep at night and not have to worry about that segment of my business.

He provides compliance manuals, training manuals. And you just don't sign on the dotted line and you're forgotten about, because you have a Project Manager that contacts you or you can contact them at any time. You're provided with a monthly task list to always be compliant and to be on schedule with dates. You're provided a monthly newsletter that is very helpful. And if there's an issue that needs to be addressed, it comes out as a bulletin. So you always have communication, you are not forgotten."
Robin Schenck Plaza Pharmacy • Garden City, Kansas
[fa icon="quote-right"]
A Letter From a Project Manager...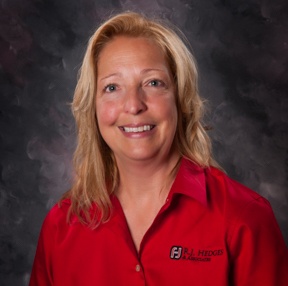 "Working with a client who realizes what we do for them is a great experience. Most are amazed when they get their information in the mail and can't believe there is so much to our program. Some are overwhelmed, some get it right away. Many clients are thankful for the personalized help they receive when signing on the Compliance Portal and taking them thru the introduction. I usually can find out about their family, hobbies and interests. I enjoy being able to get to know the clients this way. This makes it easier for me to remember where they are from and what type of conversation I can get into the next time I talk to them.

Working with a client who doesn't realize what we do for them until they have an issue arise, i.e. an Audit, Inspection or QRE, then panic steps in, this is when the table turns to Awesome!! They don't always realize how much there is to compliance until a situation arises and they don't know what to do. This is when the lightbulb moment happens and they call with their problem and I can say — 'Relax,' 'Don't worry,' 'We've got you covered.' Sometimes it is an easy fix, sometimes it requires Jeff's expertise, but we are always able to get them thru the most pressing situations and that's when they really appreciate what we do. It is always a good day when a client states they are so thankful for my help and so glad they joined R.J. Hedges."
Amy Miller Project Manager, R.J. Hedges & Associates
[fa icon="quote-right"]