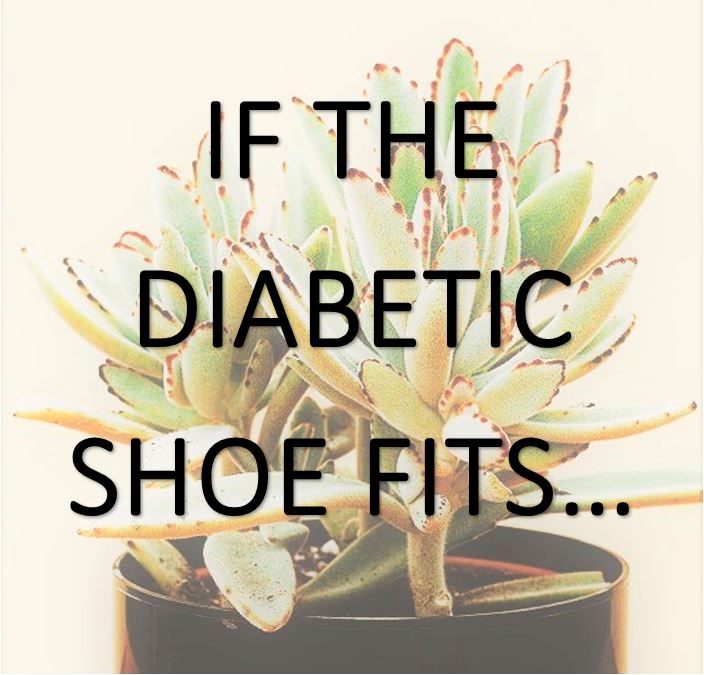 One patient, two shoes, three sets of inserts, and more than $200 of revenue! Despite the fact that diabetic shoes are the only preventive medicine that Medicare and Medicaid pays for, the average pharmacy has dropped dispensing diabetic shoes. So you might be asking yourself "should I offer diabetic shoes in my pharmacy?" Whether you are hesitant due to time, audits, or documentation, with proper guidance diabetic shoes can become the perfect fit for your pharmacy.
So let's break down those factors that are making people hesitant towards diabetic shoes…
TIME
Time is money. In this case in about 45 minutes you can make a profit ranging from $200-$300! From start to finish you are looking at approximately two visits with the patient. Each visit is only about 10-15 minutes. A key thing is who is spending the time? This is not a requirement for a pharmacist (anyone in your pharmacy can do it). Shoe manufacturers will come in and train your staff on how to fit a patient properly for shoes. As long as the staff is properly trained the pharmacists can just oversee the process.
AUDITS
Believe it or not diabetic shoes have a high reimbursement rate, so audits will happen. But, as long as you understand the documentation process these audits will become less intimidating. Auditors want to see proof that the patient is receiving their shoes and that you are completing your paperwork correctly. So being prepared for audits is the key for success. Once you understand the process you are to follow you will be able to pass your audits with flying colors. And, the more audits you pass the less audits you will be receiving.
DOCUMENTATION
Paperwork, paperwork, paperwork. This is one of the most intimidating aspects when starting a diabetic shoe program. We can breakdown this daunting task into different types of documentation.
Prior to all the paperwork, it helps to be educated on who qualifies for diabetic shoes. To be eligible, a Medicare patient must be diabetic and have one of the five following conditions:
Partial or complete amputation of the foot
Previous history of ulcers
Neuropathy with callous formations
Foot deformity
Poor circulation of the feet
Now that we know who our qualified patients are, we need to know what paperwork needs to be completed and by whom.
Types of Documentation
Original Prescription: must be written within six months of dispensing, and signed by an MD or DO, Physician Assistant, Certified Nurse Practitioner, or Podiatrist.
Detailed Written Order (DWO): outlines specifically what items are to be ordered and must be signed off by a MD or DO, Physician Assistant, Certified Nurse Practitioner, or Podiatrist. It also has a three month grace period.
Physician Certification for Therapeutic Footwear: certification stating why the doctor is prescribing. Can only be signed by an MD or Do, and has a three month grace period.
Clinical Notes: Indicates a face to face visit between the patient and a doctor, that the patient is diabetic, and which of the five additional conditions they have.
Initial Assessment: completed in the pharmacy by a trained staff member prior to ordering the patient's shoes. This document will be submitted to the shoe company along with the molds.
Final Assessment: completed in the pharmacy by a trained staff member after the arrival of the shoes. This document is to ensure that the shoes are the correct fit, ensuring a satisfied patient. This acknowledges that the patient has received their shoes for fraud purposes.
Patient File
All of the documents listed above must be kept in a patient file. This is crucial for both billing and audits, as previously stated before. Knowing what is required of you by auditors gives you more confidence when filling a shoe order. Breaking it down by each individual document allows you to better understand the process, making it less stressful.
WHERE WE COME IN...
Now that you see that diabetic shoes are profitable, a benefit to your patients, and less daunting than they first appear, it's time to consider your options. Whether you are currently dispensing shoes and are experiencing frustration from audits, or completely new to the process – R.J. Hedges & Associates can help! We offer a diabetic shoe program that can help you tackle time, audits, and documentation.
Our program includes:
All of the required documents noted above
Sample patient files
Web-based training
Contact with our certified experts to help you implement you Diabetic Shoe Program
Give us a call at 724-357-8380
Or visit us at www.RJHedges.com/contact to talk to a strategist!
If you would like to hear more on diabetic shoes click here!